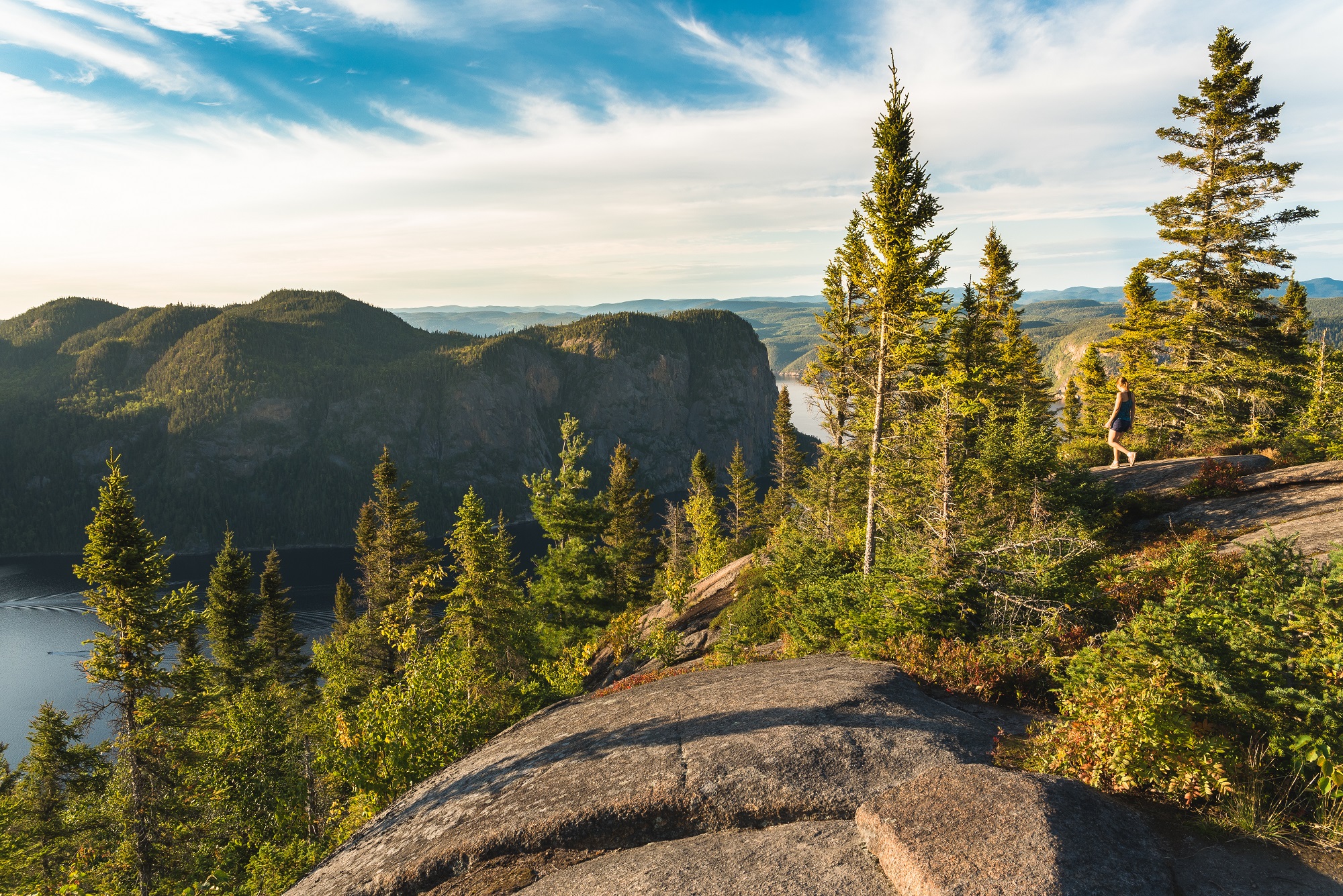 Saguenay–Lac-Saint-Jean is full of postcard-perfect landscapes. For a 100% authentic trip with unforgettable people, you need look no further. It's impossible to rush through this gorgeous region, so you might as well take your time.

In 1535, Jacques Cartier discovered a larger-than-life territory he would mention as "kingdom" in his notes. Still today, Saguenay–Lac-Saint-Jean remains a hidden gem. In addition to the stunning views of the land and see, you'll find rich boreal forests, routes for foodies, and an astonishing number of fun year-round activities. But above all else, the region just vibrates with a very special energy. The locals will be the first to tell you that.
Saguenay-Lac-Saint-Jean in number

Its territory of 107,000 square kilometres makes Saguenay-Lac-Saint-Jean the 3rd largest region in Quebec.
Not only does this region have a lake so big it could be an ocean, it also has a 950-million-year-old fjord—talk about mind-blowing! There's so much to do here! Are you a history buff? Do you love the outdoors? Whether you're looking for some light fun or extreme adventures, there's no shortage of things to do here. Want to discover the rich local food scene or have an amazing roadtrip? From cities to villages, there are so many experiences out there and ways to get to know the region in all its glory!
In its immensity, the region can count :
• 3 national parks to see and see again;
• 256 km of cycling circuits along the shores of Lake Saint-Jean thanks to the Véloroute des Bleuets
• 42 kilometers of beautiful sandy beaches;
• 23 million kilograms of blueberries picked each year;
• A Boreal Zone to enjoy the best products 365 days a year.
A love at first sight guaranteed!

For more information on the region :
Tourisme Saguenay-Lac-Saint-Jean
Tourist information
1 877 BLEUETS (253-8387)
info@tourismesaglac.net

Administration
412, boul. Saguenay Est, bureau 100
Arr. Chicoutimi (Québec) G7H 7Y8
Phone : 418 543-3536
1 855 BLEUETS (253-8387)
Fax: 418 543-1805
admin@tourismesaglac.net
www.saguenaylacsaintjean.ca