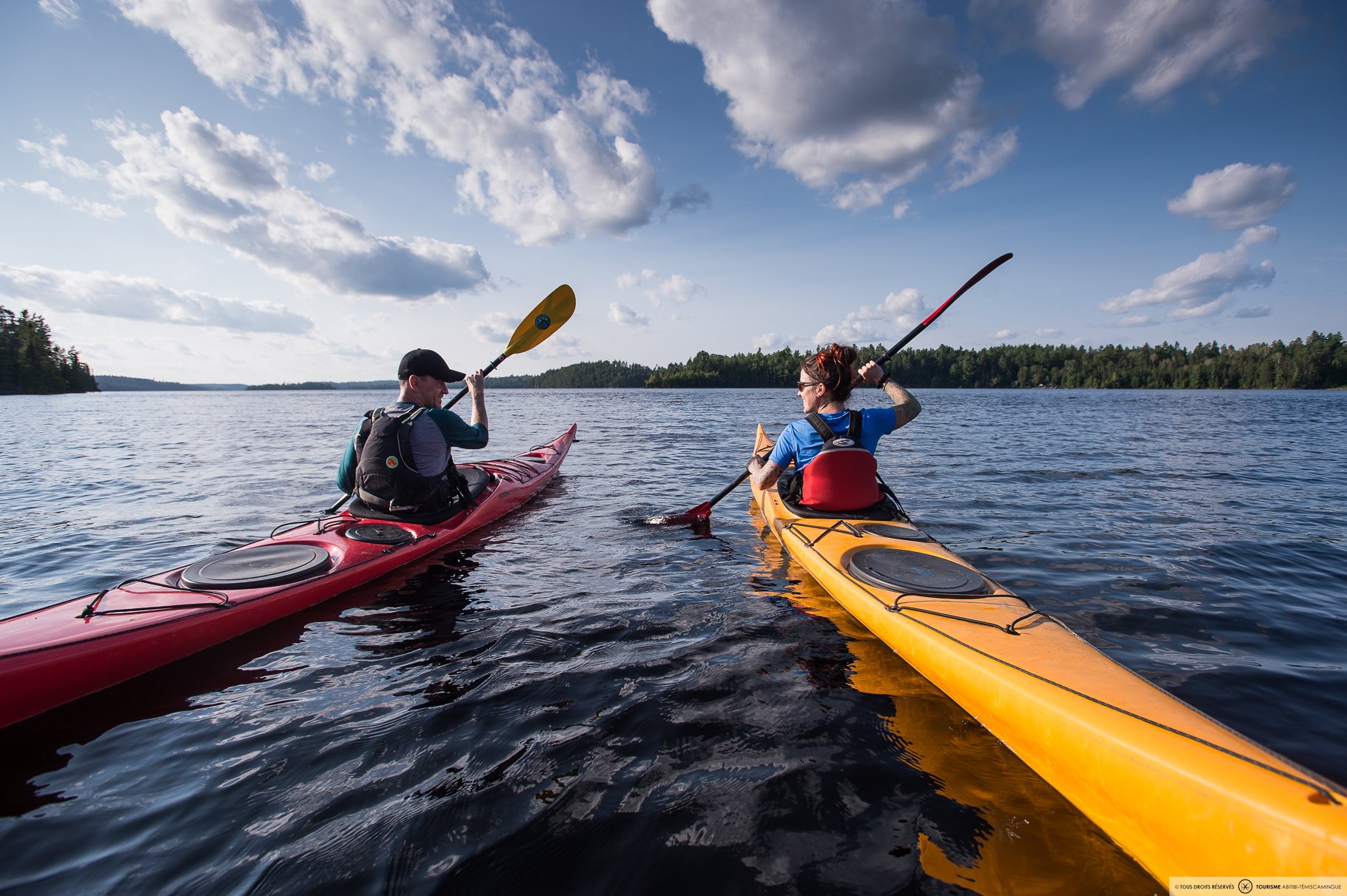 Abitibi-Témiscamingue, contrary to popular belief, is not located in the northern part of Quebec: its 40,400 square miles (65,000 square kilometers) of lush forests, fish-filled lakes, buoyant cities and picturesque villages spread from north to south between the 49th and 47th parallel. Nearly 145,000 people have chosen to live in the region.
The strength of our recent roots explains our determination to make this land our home to live a healthy lifestyle under conditions of exceptional quality. Ville-Marie, the oldest municipality in Abitibi-Témiscamingue, has just turned 125!
The history of Abitibi-Témiscamingue is intimately linked to the exploitation of the region's natural resources. The region emerged in the 18th century with the discovery of a rich agricultural and mineral land. However, there is evidence of Algonquin presence in Témiscamingue for more than 7,000 years. Their contribution to the region's growth is very significant and their heritage is still very much alive in their seven communities.
The region's 22,000 lakes and rivers have significantly contributed to the region's expansion, providing for more than two hundred years the only passageway to explorers who ventured across the region. Even today, water plays a key role in the life of the people of Abitibi-Témiscamingue, and the exploitation of this vital resource indeed constitutes a major issue. Here, the water is known for its outstanding quality.
While the northern part of the region is famous for its great mineral potential and thick boreal forest, the southern part has earned recognition for its fertile soil and mixed stands. From north to south, the variety of wildlife, flora and topographical features confers the region its uniqueness. Abitibi-Témiscamingue is much more than two place names connected with a hyphen. Abitibi-Témiscamingue is two regions in one bonded by a watershed divide. On one side, water travels north to James Bay and on the other, it flows south and drains into the St. Lawrence River.
A single visit to Abitibi-Témiscamingue is an opportunity to discover a population bursting with innovative ideas, contrasting sceneries, and crystal-clear water lakes. From Val-d'Or to Témiscaming, via Rouyn-Noranda, Amos, La Sarre and Ville-Marie, the people of Abitibi-Témiscamingue look forward to welcoming you!
For more information on the region :
Tourisme Abitibi-Témiscamingue
155, avenue Dallaire, Bureau 100
Rouyn-Noranda (Qc) Canada J9X 4T3
Toll free (Canada / U.S.) : 1 800 808-0706
Telephone : 1 819 762-8181
Fax : 1 819 762-5212
www.abitibi-temiscamingue-tourism.org