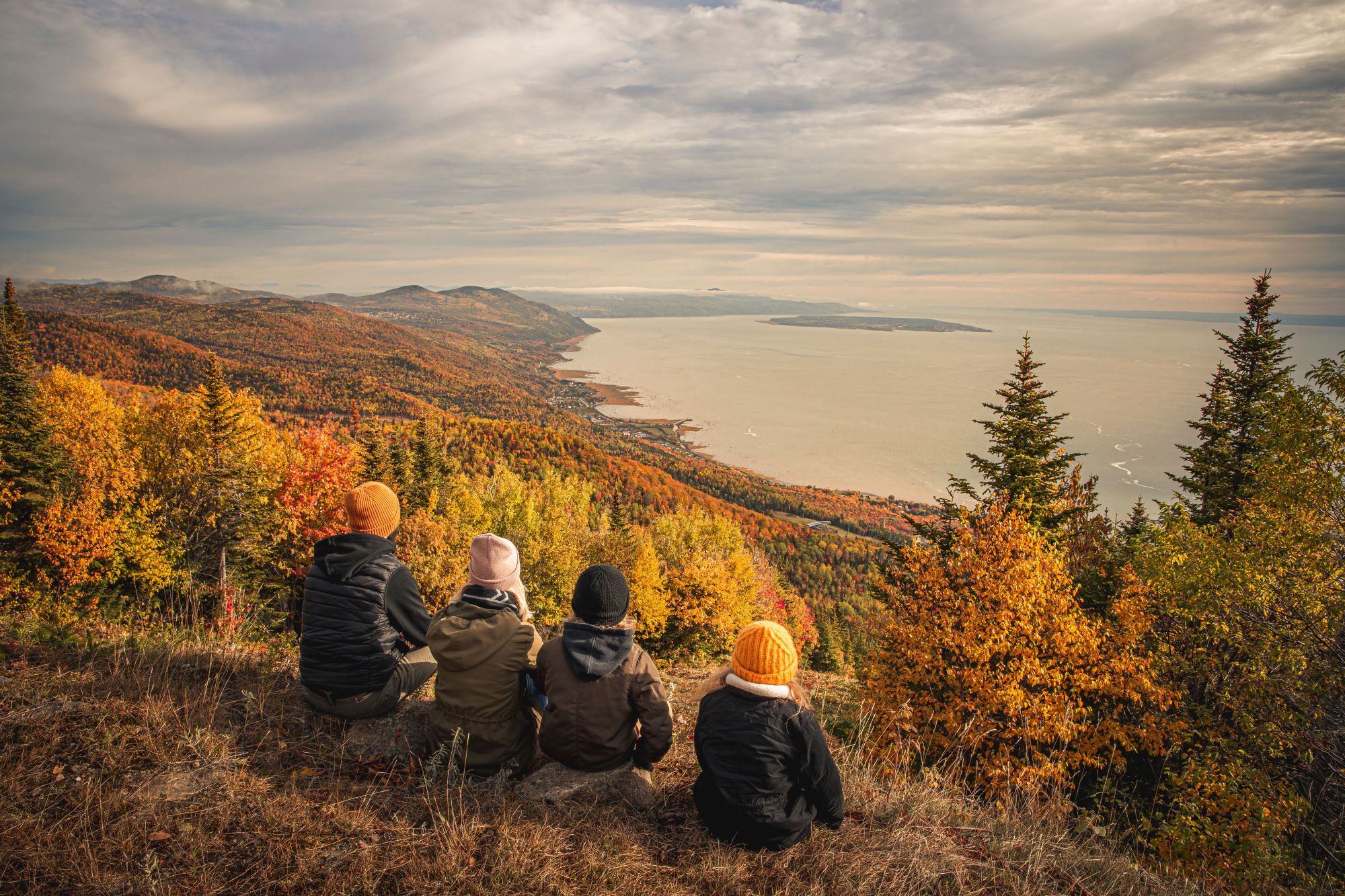 Stunning photos and descriptions cannot match the astonishment you'll feel on arrival. Do join us in the loveliest region of Québec, where the fresh air is as fine as the local fare.
Offering stunning scenery and viewpoints, the Charlevoix region owes its particular topography to a meteorite impact 400 million years ago that shaped a 54-km diameter crater.
Between river and mountains, Charlevoix is a Biosphere Reserve with a diverse flora and fauna. Its three national parks demonstrate the natural wealth of the territory. The backcountry's mountains are part of the Laurentians, an ancient geological formation that may be observed while traveling the Mountain Road. The St. Lawrence River borders the region's east coast and presents breathtaking landscapes which may be enjoyed from the St. Lawrence Route, one of the most scenic roads in North America. The St. Lawrence estuary and the Saguenay fjord create conditions favourable to the marine mammals' diet; several whale species, seals and sea birds may be observed.
Charlevoix enjoys a long standing gastronomic creativity. Producers, artisans and chefs work together to highlight the region's wealth. On the Flavour Trail, taste the authenticity of these products, true signature to the finest regional tables.
During the hot summer days or when the trees are adorned with their vibrant fall foliage or when the earth is covered by its winter white carpet, the region boasts a plethora of activities in all seasons. Charlevoix will amaze you !
For more information on the region :
Tourisme Charlevoix
495, boulevard de Comporté
La Malbaie (Québec)
Canada G5A 3G3
1 800 667-2276
418 665-4454
info@tourisme-charlevoix.com
www.tourisme-charlevoix.com