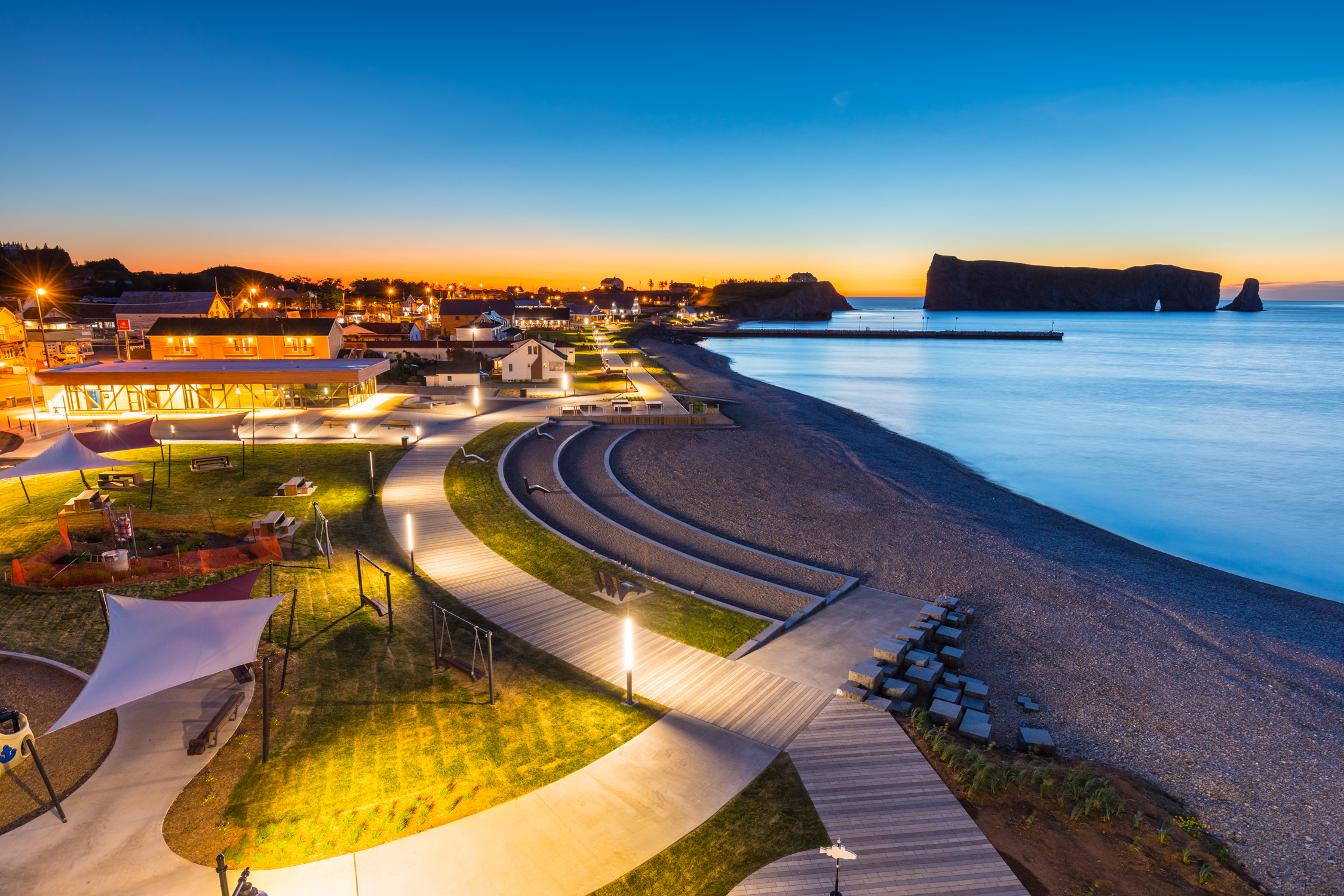 A Sea, Mountain and River Destination
Enjoy a complete change of pace and scenery in Gaspésie, which offers spectacular sea and mountain landscapes as well as crystal-clear rivers.
This vibrant region bustles with activities of all kinds, charms visitors with warm hospitality and delights the palate with tasty dishes featuring local ingredients from the land, sea and forest.
Bordered by the salty waters of the St. Lawrence Estuary and Gulf, this immense panoramic peninsula has been recognized multiple times by prestigious publications as one of the world's must-see destinations. Explore the backcountry, where the majestic Chic-Choc Mountains rise, then discover the splendours of the coast, where the sea, beaches and cliffs will take turns wowing you!
As you travel from one community to the next, listen carefully to the many accents and expressions that originate from the different peoples who have marked this region's history. First Nations, Vikings, Italian navigators, Basque and Breton fishermen, the French, Acadians, Loyalists, English, Jersey Islanders, Irish and Scots… All have left their mark on this region's cultural heritage.
Learn more about the history of local Indigenous people and pioneers in various museums, interpretation centres and historic sites throughout Gaspésie. Gaspesian culture is also expressed in other ways in the region's many art galleries, studios, workshops, boutiques, shows, festivals and other cultural activities. Picture : Mathieu Dupuis
For more information on the region :
Tourisme Gaspésie
Toll free (Canada / U.S.) : 1 800 463-0323
Telephone : 1 418 775-2223
info@tourisme-gaspesie.com
www.tourisme-gaspesie.com